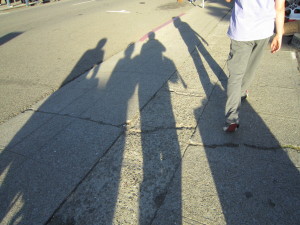 Eileen Drapiza-Dornan, Licensed Marriage and Family Therapist (MFC 51665) has a psychotherapy practice in Downtown Berkeley, one block from the Downtown Berkeley BART Station. The building is at the corner of Shattuck and Addison. Once you book an initial appointment, you will be given the full address with tips on parking.
Phone/voicemail: (510) 859-4362. I do accept texts at this number as well, but ask that you use text communications for scheduling issues only.
Skype ID is: eileendrapiza. For pre-arranged consultation only, Please do not leave messages on Skype. I rarely check it.
Send me a message! Email me at EileenDrapizaMFT @ gmail.com (minus the spaces). Or use my online scheduler to book an appointment by clicking the red button at the top of the page.
Every effort will be made to return your calls or emails as soon as possible, with priority given to registered clients. If you are contacting me for the very first time, and inquiring about openings, please allow 1-2 days for a call back.